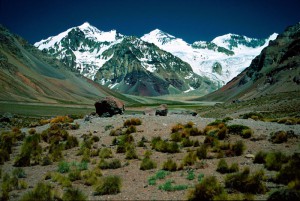 A.P. 3 Dec. 17 – Jan. 5
The team moved to Camp 1 today. Although they are far from home, they want to wish a Merry Christmas to their families and loved ones.
We are posting pictures of the team having dinner yesterday at Plaza Argentina Base Camp, a meal that they shared with another group.
From Aventuras Patagonicas, we hope you all enjoyed Christmas.
We will post the next steps the expedition will be taking.