Aconcagua Polish Glacier Direct with Traverse
Overview | Full itinerary | Cost Includes
We approach the Polish Glacier via the Ameghino – Upper Guanacos Valley and traverse the mountain. If you are signing up for the Polish Glacier Route you need to have previous high altitude experience, and be very familiar with the use of ice axe, crampons, and belaying techniques. We are specialized in the Polish Glacier Route, having successfully guided it many times.
The line we choose will depend on conditions. If a lot of penitentes (snow pinnacles formed by direct sunlight) are encountered in the lower section of the glacier, we will start by climbing through the scree and rock on the right hand side.
The steeper Polish Glacier Direct Route has been the choice route in recent years. Although steeper, it is safer and easier due to fewer icy and exposed traverses than on the old Polish Route. On this spectacular, steep snow and ice climb we will use several running belays.
In steeper icy sections we will climb pitches instead of using running belays, belaying and regrouping at every anchor. A long day of climbing will take us to the Summit Ridge at 22,000′ after the last steep pitch; a 55-60 degree narrow gully with the entire Glacier below at our feet. The final ridge is very long and gentle. After summiting, we descend quickly down the Normal Route to Independencia (20,790′) where we descend to our High Camp at 19,200′ to rest and spend the night. The next day we descend the Normal Route.
Nick Grantham on: Methods and Explanations of Altitude Training
The following physiological reactions have been shown to occur:
Amplified pulmonary oxygen absorption
Boosted production of Erythropoietin Hormone (EPO) by the kidneys, stimulating generation of Red Blood Cells (RBCs) and enhanced oxygen transportation through the body
Increased capillarization for greater oxygen delivery to the tissues, muscles and brain
Enhanced production and rejuvenation of mitochondria (the cell's hub for aerobic energy production) and mitochondrial enzymes, allowing more efficient use of oxygen for energy production and superior enzymatic anti-oxidative defense.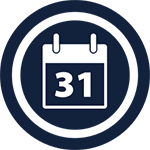 2023 – 2024
Dec 2 – 20, 2023
Dec 9 – 27, 2023
Dec 17 – Jan 4, 2024
Dec 27, 2023 – Jan 14, 2024
Jan 6 – 24, 2024
Jan 12 – Jan 30, 2024
Jan 20 – Feb 7, 2024
Jan 27 – Feb 14, 2024
Feb 3 – 21, 2024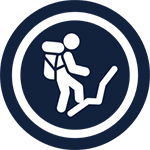 $5,000
Cost for reserving: $800
Deposit amounts are insurable through Global Rescue and IMG.
Waiting List: If an expedition departure you are interested in is full, please contact us to be put on the expedition's waiting list. In the event of a cancellation, qualified applicants will be able to get that new spot and register.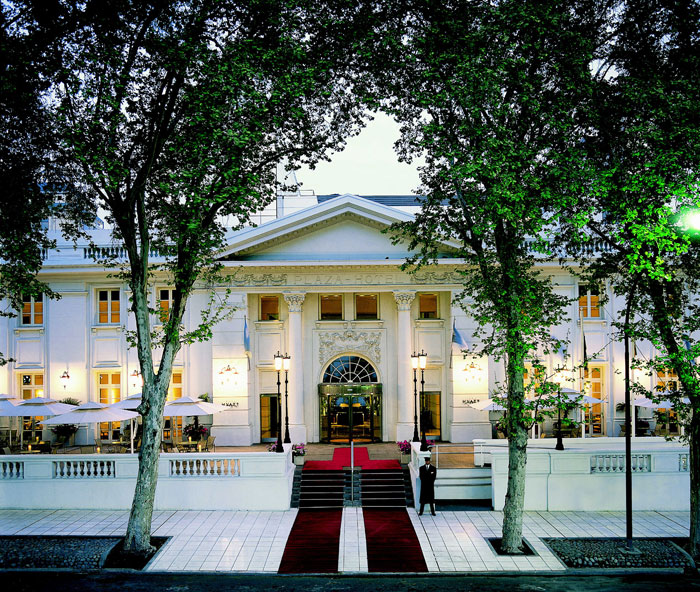 DAY 1
Group meets in Mendoza, Argentina. Equipment check and afternoon briefing at the hotel. For dinner we will have a chance to taste fine Argentinean cuisine and wine
Professional Mountain Guides
2 nights hotel accommodation in Mendoza at the Mendoza Park Hyatt Hotel with breakfast buffet (1 night at the beginning of the expedition and 1 night at the end of the expedition)
All land transportation
Mules
All expedition food
All community gear such as: tents, stoves, state of the art Base Camp, cooking gear, medical kits, satellite phones, radios, gamow bag, pulse-oximeters, etc.
Round-trip flights to and from Mendoza, Argentina
Aconcagua climbing permit fee ($700 to $900 depending on season) which you will pay in Mendoza, accompanied by your guide. South Americans pay about half of this amount and Argentinean Citizens about 1/4 of that amount.
Meals in Mendoza
Personal equipment
Passport
Personal items and services (laundry, snacks, drinks, tips, etc.)
Expenses incurred in the case of a rescue or early departure from the expedition
SAT phone charges
*PORTERS ARE ONLY AVAILABLE, BUT NOT INCLUDED, YOU NEED TO LET US KNOW IF YOU WISH A PORTER AND WE WILL HAVE IT ALL ARRANGED FOR YOU.
Porters cost from $160 to $300 per load carry depending on Altitude they carry to. You will need a maximum of 5 to 6 load carries from Base Camp to High Camp and back down to Base Camp again (about $1,200 USD), if you choose to have a porter for each carry, and move, and for the descent of the mountain.
Porters will be available at Base Camp. The final number of estimated load carries may be decided at Base Camp.