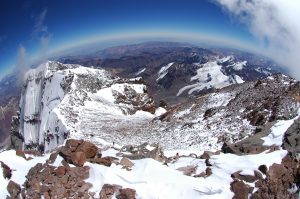 A.P. 2 Dec. 17 – Jan. 5
After a great effort and working hard, they got to the summit! A unique and unforgettable experience!
They stood on top of the highest mountain of America and the highest point out of the Himalayas, with an altitude of 22,834′.
After this, they hiked down to High Camp to spend the night there, before descending tomorrow the Normal Route towards Plaza de Mulas Base Camp.
From Aventuras Patagonicas, we want to congratulate them for their big achievement!