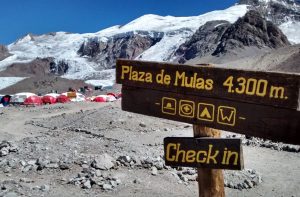 A.P. 5 Dec. 27 – Jan. 7
The group reached Confluencia Camp yesterday and spent the night there.
Today they continued hiking along the Horcones Valley, reaching Plaza de Mulas Base Camp at 13,800′.
Julián, the lead guide, called to give us these news and said they are planning to rest there tomorrow.
We will share more updates about their expedition soon!
The Aventuras Patagonicas Team