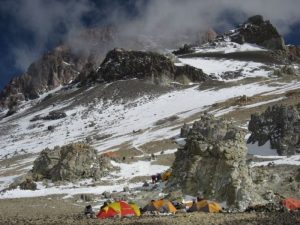 A.P. 2 Dec. 17 – Jan. 5
After working hard as they moved uphill, the team reached High Camp today at 19,200′.
They will rest there, as they are getting ready to tackle the summit tomorrow!
They are all fine and planning to leave early in the morning.
We are looking forward to having more news soon, we will keep you updated!
The Aventuras Patagonicas Team