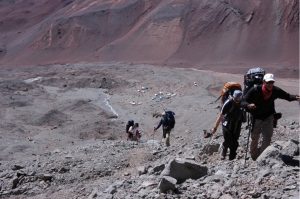 A.P. 4 Dec. 27 – Jan. 15
The group carried some loads to Camp 1 yesterday and hiked back to Base Camp.
We spoke with Matías, the lead guide, who said everyone is fine.
They rested at Base Camp today and tomorrow they will be moving to Camp 1.
We are attaching a picture taken during a previous trip.
We will keep you updated!
The Aventuras Patagonicas Team