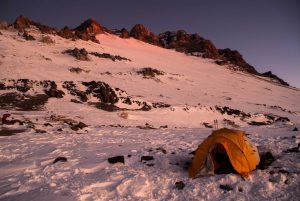 A.P. 5 Dec. 27 – Jan. 7
We spoke with Julián, the lead guide, who told us the team reached Nido de Cóndores Camp yesterday. He also added that they were moving to High Camp today at 19,200′.
They are all fine, working hard as they move uphill.
Looking forward to hearing more news from them! We will keep you posted.
The Aventuras Patagonicas Team