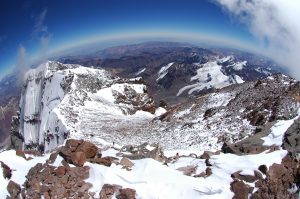 A.P. 4 Dec. 27 – Jan. 15
We are excited to announce that after all the effort, they successfully reached the summit of the highest mountain of the American continent at 22,834′.
It was a long day, but they worked hard and got to the top of the highest point out of the Himalayas. A unique experience they will never forget!
After this, they hiked down to High Camp. They are spending the night there and tomorrow they will continue to Plaza de Mulas Base Camp.
Congratulations to them!
The Aventuras Patagonicas Team