Jan 2 2012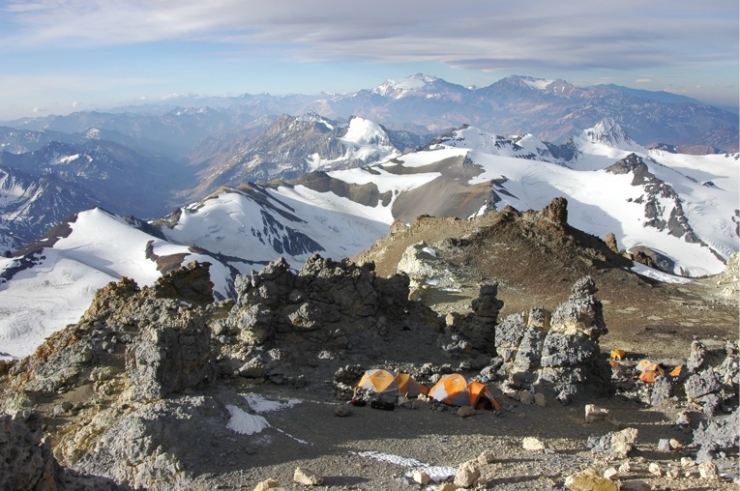 Our 4th expedition of the year stood at the top of the Hemisphere yesterday! They stood at 22.834 ft, in the summit of Mt Aconcagua, with the Andes and the Americas below them. Unless you take a ladder, there´s no way to get higher than that in this half of the World, since only in the Himalayas there are higher mountains. Quite a way to begin a year, in my opinion.
I haven´t heard from the guides, but our base camp stuff confirmed that they are all safe and strong, to the point of trying again: in fact two climbers, who did not go to the summit in the first try, have stayed at High Camp and are going for the top today, with a guide. (Tough people). If they remember that I need to post dispatches and call me, I will let you know.
By the way: to Gina´s mother, she asked me to say "Hi Mom". So hi Gina´s Mom. There goes a picture from a previous trip.
Thanks and Happy New Year.