Dec 13 2009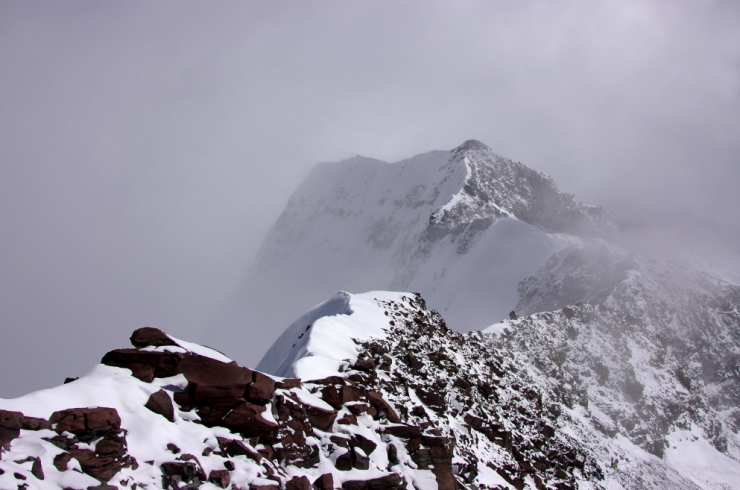 The team got only 65 meters from the top!! Nine members of this expedition got only 200 feet from the top! What a phenomenal accomplishment with the harsh weather this team has experienced during their climb! This season has been a hard one, so far. Temperatures have been extremely cold for early December. The mountain has finally begun to warm up.

We would like to congratulate all Team Members and Guides from this first trip of the season. They made a tremendous effort to get so close, in -30 below temperatures and high winds, several days in a row. We would also like to thank and congratulate Guide Wesley Bunch for his excellent leadership and his solid team Guides as well
Only a handful of climbers have summited Aconcagua this season so far. Summer has arrived late to the Southern Hemisphere, but fortunately it is finally arriving. Aventuras Patagonicas is extremely proud of the way this trip was handled. As I mentioned earlier, it is among one of the toughest trips we have had on the mountain, in our many years of guiding on Aconcagua.
Our tents held up well in the storms, the stoves continued to run hard (thanks to our awesome guides), despite the rough weather conditions. The harsh temperatures and high winds on the mountain early December, caused many teams (not Aventuras Patagonicas teams) to retreat. This team was prepared, enabling them to wait out the weather and make their superb summit attempt during a brief window of good weather, while other teams had long been chased off the mountain by the conditions.
We have a team now positioning at Camp 1. They are already getting more reasonable weather than our Nov 28th Expedition endured

Happy Climbing and Congratulations again to all climbers on our November 28th Expedition!

Best

Rodrigo Mujica / AP Director