Jan 31 2011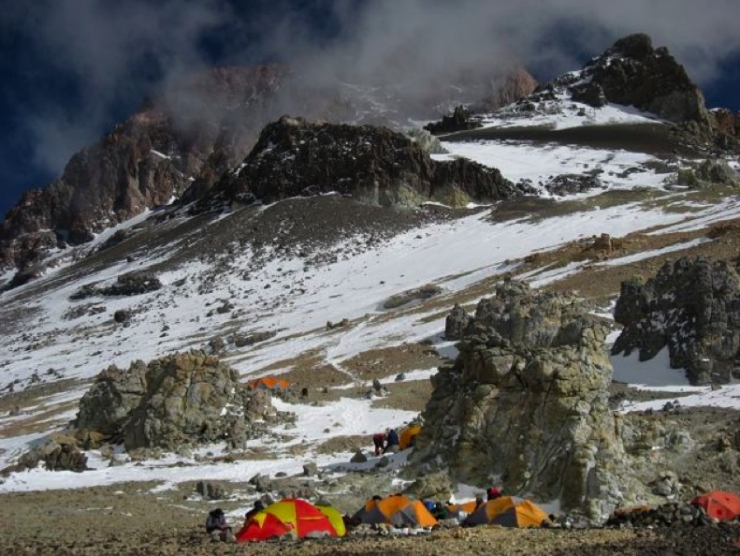 As I write this dispatch in Mendoza, the team is getting ready to try and get some rest before leaving high camp and go for the summit.
They spent one day acclimatizing and waiting for the ideal weather, and tomorrow they will rise before the sun, force some breakfast into their nervous stomachs and start climbing by headlamps, seeing only their breath in the cold and a little circle of the path ahead. Then the sun will appear, warming them and revealing a unique landscape, that few people gets to experience. If the summit happens or not will probably become less important then.

Here are a few words taken from Stephen McGhee's blog, which depict the emotions in the team, and a picture of High Camp:

"We are now in a position for the summit. High camp is at 19,200 feet. None of us have ever been at this altitude and we can see the earth's horizon. It is breathtaking! I can't explain how stunningly beautiful it is.
This is a monumental victory for the team. The victory has not come without a price. All of us have experienced extreme headaches, nausea, countless sleepless nights, etc. While all of this is normal, to a degree, for a high altitude climb we have suffered to get this far.
We have grown, realized, cried and expanded beyond compare. At times we climb in silence. At other times we laugh, joke and have a hell of a time".
Nicolas Garcia / Aconcagua Operations Manager