Dec 29 2011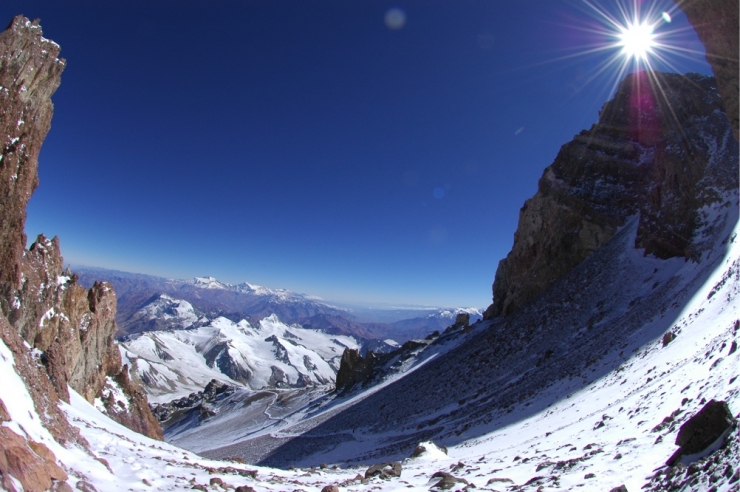 Augusto and four climbers of his team made the summit of Mt Aconcagua yesterday! With an altitude of 22,834 ft, this is the highest point in the Andes range, part of the Seven Summits and the highest mountain in the World outside the Himalayas.
All the group -six climbers- reached high camp (6.000m) and is completing the Aconcagua traverse. Big achievement, and another success in a great season so far (three expeditions to the top). They are all happy and giong down to Plaza De Mulas, from where they will hike to the trailhead, just on time to celebrate New Year´s Eve in Mendoza.
Thanks to Augusto and Rolo for leading this trip, and to the climbers for their team spirit. Cheers!