Feb 1 2010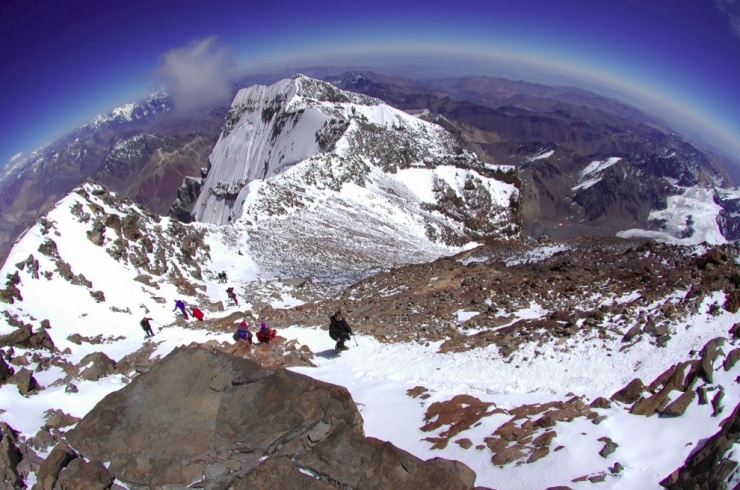 The climbers and their guides made it to the highest point in the world outside of the Himalayas, the top of Mt Aconcagua. Four of the clients got to the 22,834 summit. Everyone came back to high camp extremely tired, but happy.
Then yesterday they completed the circumvalation of the masif, as they went down by the normal route, that leads to base camp Plaza de Mulas. Today they will trek to the trailhead, and spend the night at Pênitentes, a lodge with showers, coffee, beer, tv; new things after so many days in the wild.
We will welcome the climbers in Mendoza tomorrow, for a good celebration dinner. Congratulations to guide Mike Bradley and to the team!
I atach a pìcture of the Canaleta, the final gully before the summit.
Nicolás García
AP Mendoza