Feb 6 2012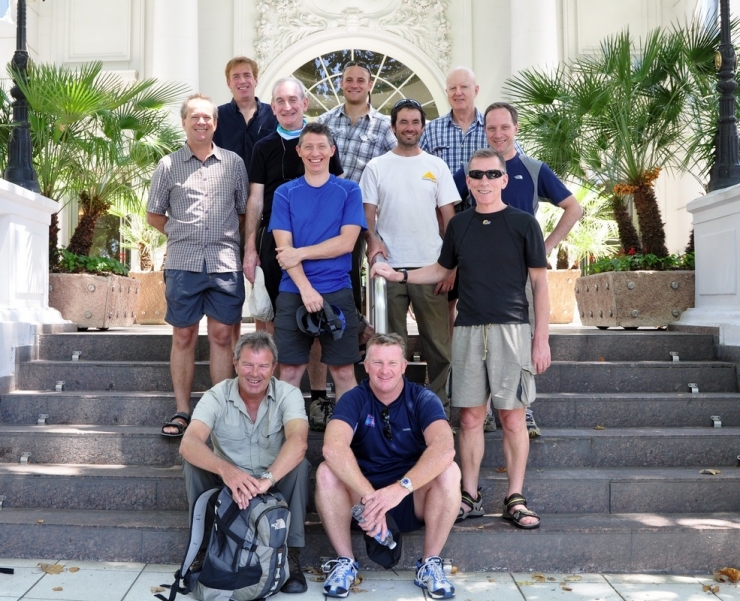 A new team of eight climbers and three guides entered Mt Aconcagua State Park today. We had a nice group meeting on Saturday here in Mendoza, then a big welcoming dinner, and they rode to Los Penitentes yesterday. This small location in the middle of the Central Andes, a ski resort in winter, is used a starting point by many Aconcagua expeditions. It´s a good place to begin the acclimatization, to organize all the gear that will go to the mountain in the back of the mules -60kg each- and to have a last hot shower.
So they began hiking today, with light packs and a big mountain ahead. They will share a BBQ with the gauchos who take care of the mules tonight, and then arrive at base camp Plaza Argentina by Wednesday.
The climbers are Peter Metcalf, Nathan King, Russell Platts, Michael Caroll, Dave Watts, Ian Gibson, Chris Grieve and Kevin McMahon. The guides are Mike Bradley, Rolo Abaca and Nathan Rothe. I attach a picture of all of them posing at the Hyatt, just before they jumped in the van.