Dec 1 2009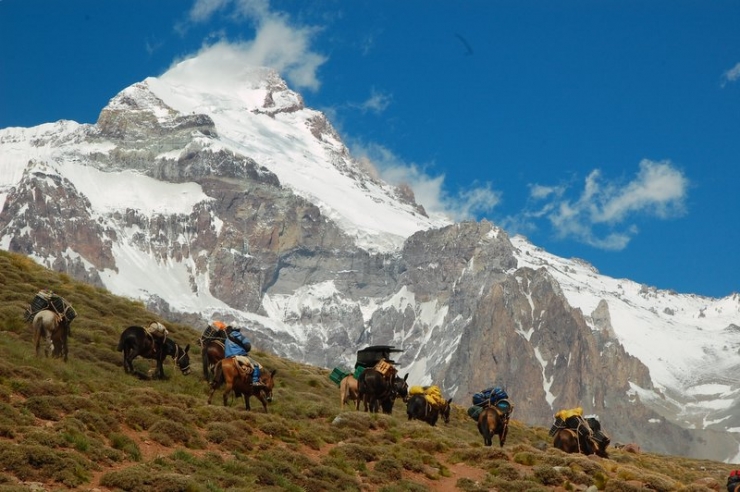 Hello to all. Your relatives, friends, etc who are climbing with us are doing well in their 3 day trek to base camp (Plaza Argentina). They will get to Casa de Piedra (stone hut) today, and to BC tomorrow in the afternoon, according to the plan. Weather is fine, and the forecast says the sun will shine for many days in a row.
The group will get to see some awesome sights of Aconcagua's Polish Glacier today (pic). This glacier was first climbed in 1934 by a Polish expedition. It was a milestone of mountaineering in the Andes, and today it's still a demanding route.
The route of our expedition shares base camp with the Polish Route, but then it joins the Normal Route high in the mountain.
More news when they get to BC!
Nicolás García
Mendoza