Dec 5 2011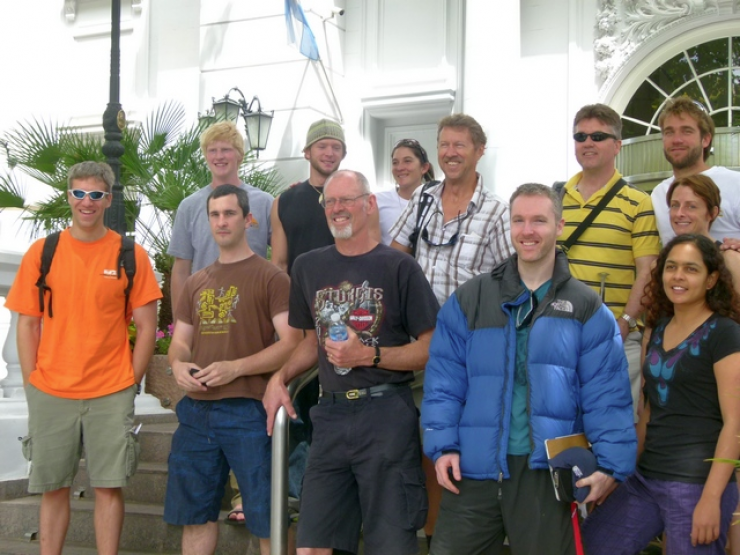 Two teams of climbers left Mendoza (Argentina) yesterday, bound for Mt Aconcagua. This marks the beginning of a new season of Aventuras Patagonicas' expeditions to the highest mountain in the world outside the Himalayas; for us it means a new season of building experiences together with climbers and guides from all over the World.
This year we set off with a solid and motivated group of 9 climbers, led by AP guides Emiliano Poletti (Mendoza), Eliana Caamaño (Argentinian too) and James Gustafson (Alaska). They are all in the picture, taken just before leaving Mendoza. This team is going to be "AP#1" in our website. They are already hiking to base camp Plaza Argentina (almost 14,000 ft), where they will arrive the day after tomorrow. The weather is perfect in the mountain.
I will be posting news everytime they call me from their sat phone, so please visit the website form time to time!
Regards,
Nicolás